"You are a floral genius, but I guess you already know this!
We just wanted to say how your flowers were so stunning and made the day extra special.
"I was so happy with my flowers, they were simply perfect!
…The flower arrangements that you create are breathtaking!"
"Thank you so much for our BEAUTIFUL wedding flowers!!
They were one of our favourite details of the day and you are truly wonderful at what you do".
"Catkin offers the most beautiful wedding flowers.
Brides looking for British, seasonal flowers grown with passion and love should look no further. From my first meeting in the potting shed to the incredible designs she created for my wedding day made this a perfect flower buying experience."
"Thank you for giving us the most wonderful flowers…
…They really did take our breath away and were more than we could have ever asked for. You really understood our vision and helped to turn the venue into a little slice of heaven. You have been fabulous to work with and get to know."
"Rachel, I honestly can't thank you enough…
for the most amazing flowers and foliage you made for Scott and I! You really did make our day, the flowers were without doubt our favourite part. We were approached by so many people about try tripods, my bouquet, the long and low urn, the ivy and birch. You absolute nailed and exceeded all my expectations. Please extend my gratitude to your team as well! It was an amazing day and I love that your flowers will be in our pictures forever!"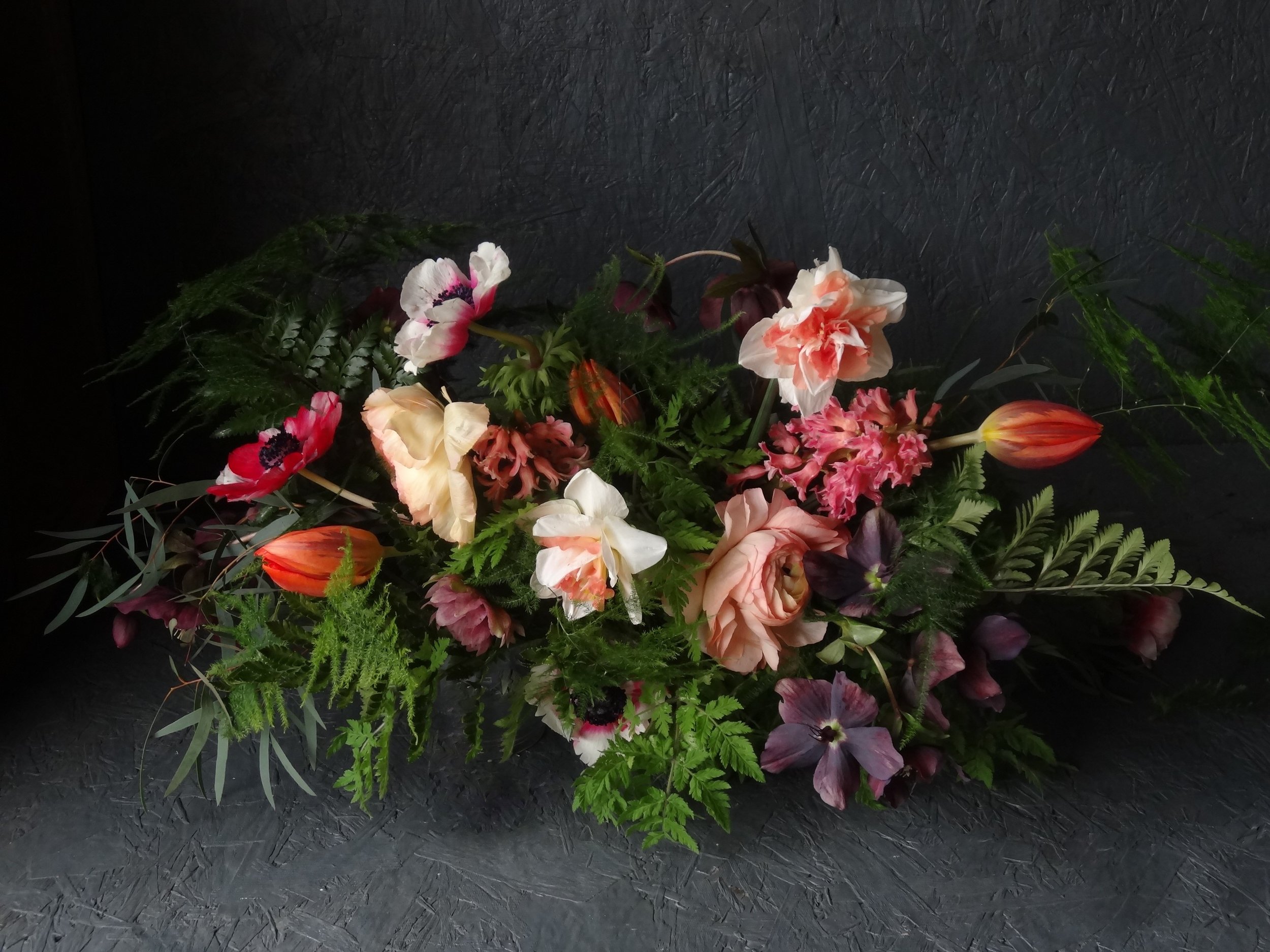 Everything was absolutely perfect,
the flowers were spot on and Rachel at Catkin captured our vision and theme amazingly well. Everyone remarked on how lovely the flowers were and how unusual the button holes were. Beautiful British flowers, amazingly arranged, Catkin's florist are real artists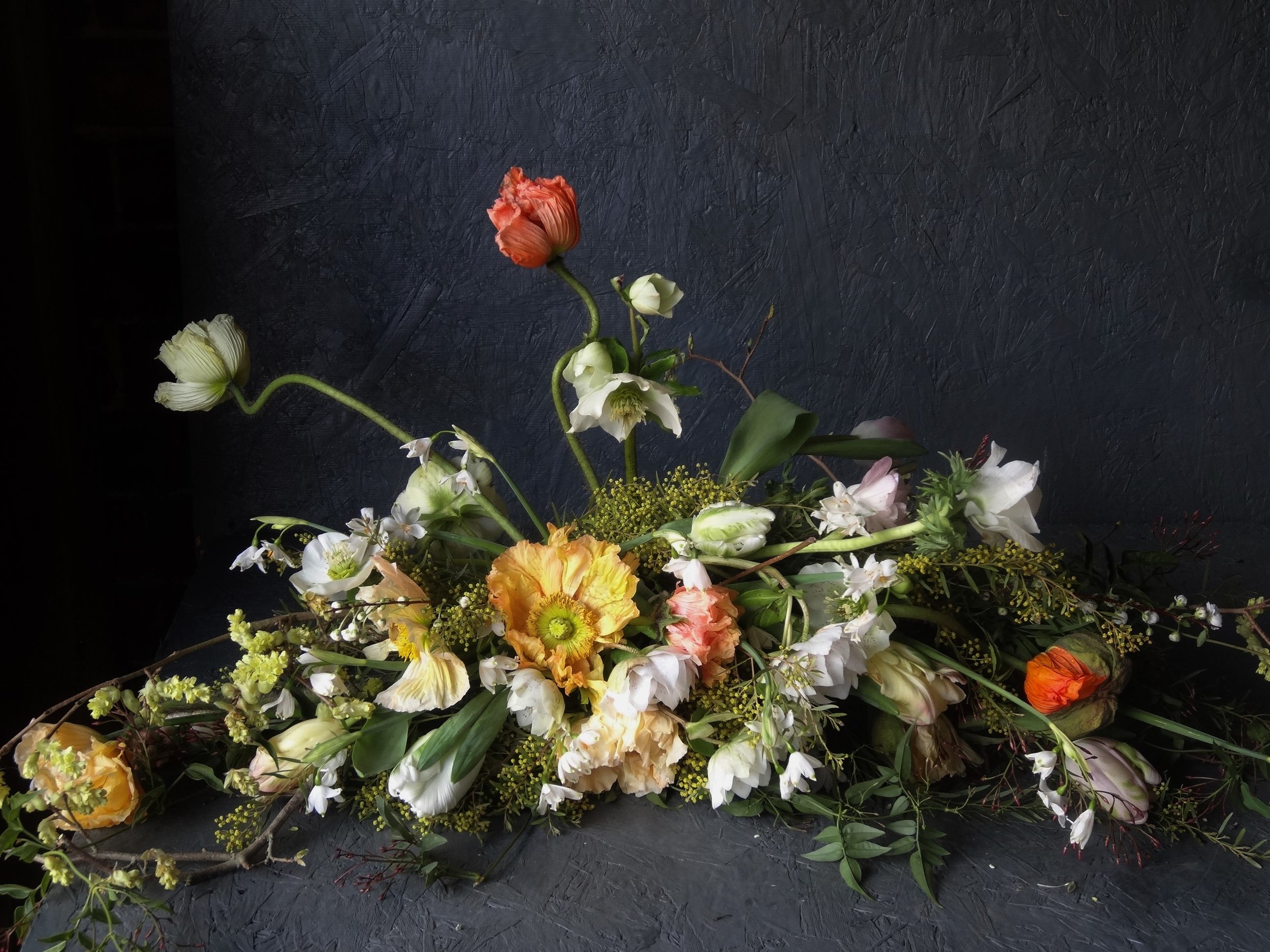 "Our flowers were completely stunning and beyond anything we could have dreamed of….
We did not ask for specific flowers, instead letting her know our ideas and vision for the day as a whole. She understood our personalities perfectly and I could not have asked for more! Gorgeous lady, gorgeous blooms."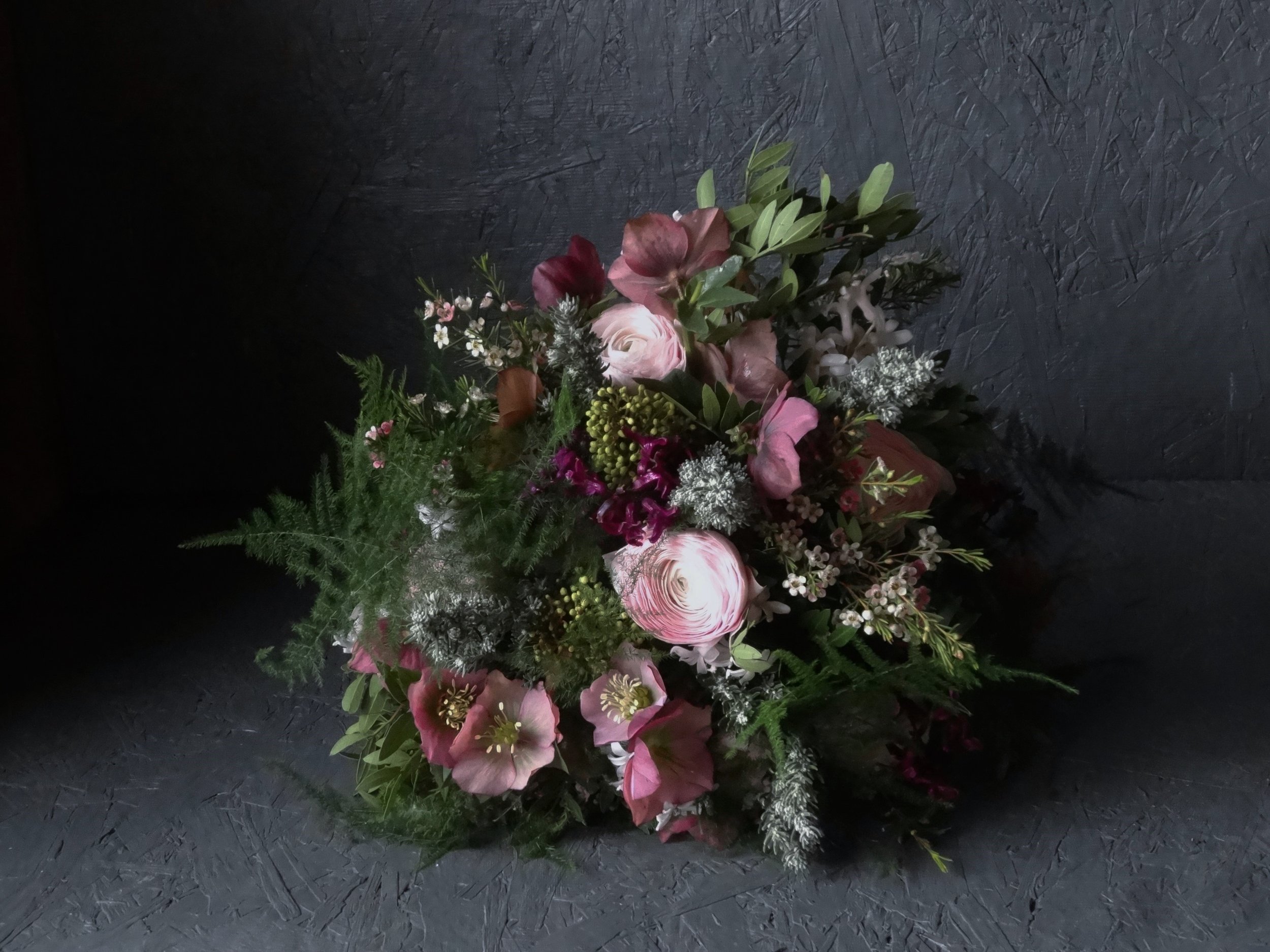 "A massive thank you for my stunning flowers! I was so lucky to have found you.
I knew as soon as we spoke on the phone that you 'got' what I wanted! It was just amazing to come and visit the garden and see the flowers growing, oh, and my pineapple mint is coming along nicely!"
"Rachel's intuitive approach ensured a perfect selection of flowers for my bouquet, church & reception, beyond my expectations.
I didn't really know what I wanted, but Rachel provided exactly what I would have wanted if I'd known! And to think all the beautiful flowers Rachel grew herself - stunning!"